Life goes on...
Things have been getting better, as I knew with time they would be. There are still up and down days. Staying busy and spending time with friends has helped.
This weekend was Homecoming. They had a fabulous time! I still can't believe how fast they are growing up.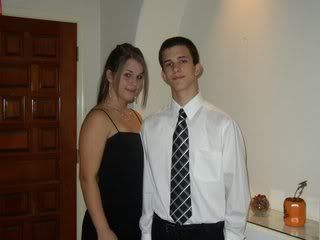 Me? I've been knitting and worrying. Doing better, but still worried. Nights are still hard for them and they are clingy at times.
Thank you again for all your support. Hopefully things will start moving a little more toward normal soon.
Posted by Heather at 11:58 AM