More love!
Thank you so much for your kind comments and emails about the shawl. One thing I really don't like about blogger is that comments don't include email. Why?
I wore the Shawlette to knit with my friends last night and I think they loved it, too. Either that or they felt really sorry for me that I ventured out in the 105 degree heat with a merino wool shawl draped over my shoulders. No one said I was playing with a full deck anyway, so they probably weren't surprised.
I needed more Shawlette love, so I started another one.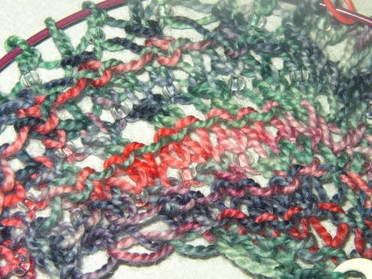 I originally bought little reddish beads to use, but they really didn't show up at all and actually looked a little dull when the yarn was pulled through them. So, I'm using clear beads that give just a little sparkle. This way, the gorgeous Koigu is the star. As it should be, right?
I finished one of the Steelers socks at knitting, so I pulled out the Log Cabin baby blanket to work on.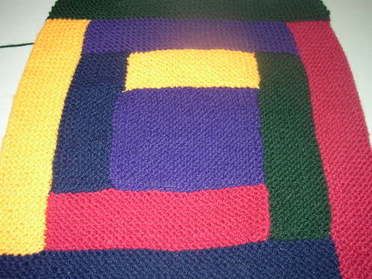 It is really fun to work on, but a little warm. I have plenty of time to work on it. My sister is due in February.
Posted by Heather at 4:37 PM