Nighttime musings
Know what this is?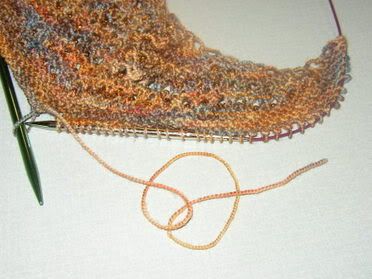 This is what me running out of yarn with about 25 stitches left to bind off looks like. This would be
after
doing one less repeat of the beaded rows.
Can you hear me screaming? No? Hmmm...maybe that is just in my head.
Do you know what tomorrow is? That would be the first day of school for the teenagers. Also known as the most wonderful day of the year. Because they are both being a joy right now. Lucky me. One hates me again and they have joined forces against the parental units of the
insane asylum
house. So not good.
I'm going to go rip rows and try not to dance down the street tomorrow morning. Heh. They would love that.
Posted by Heather at 12:30 AM