Finished!
The baby blanket is finally finished! In good time, too, as the new parents should be coming home tomorrow with the baby. I am so happy with the way that it turned out. The pattern was really easy, but not so much so that I was bored out of my mind. Near the end, though, I was a little tired of it.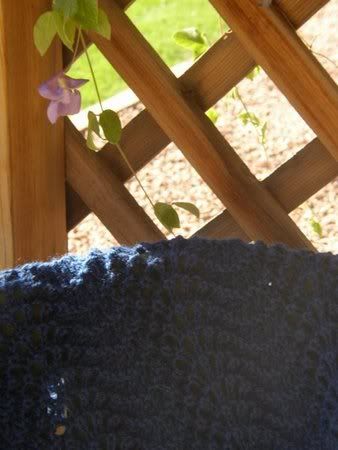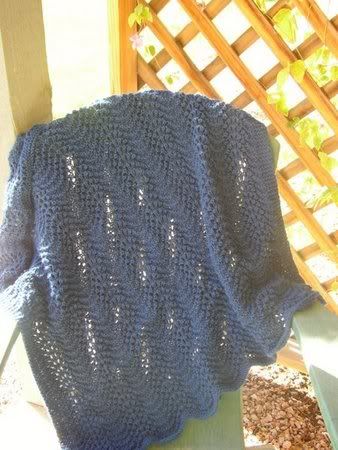 Feather and Fan Baby Blanket
Pattern Source:
Feather & Fan Lace Baby Blanket
Needle Size:
Size 10, 24" Boye circulars
Yarn:
Plymouth Encore worsted, color #517, 4 skeins
I loved making this blanket. The size 10's made it fly by. 10 1/2 was too big for me since I tend to knit a little loose. The pattern calls for a thinner weight yarn, so I did a gauge swatch of the 18 stitch pattern with 10 extra stitches on each side. I measured the pattern repeat and figured out my blanket width. Then I knit until I was close to running out of yarn and the blanket was a little longer than the width. Using stitch markers to mark off the pattern repeats helped keep the pattern a no brainer. I'd definitely make this baby blanket again.
Now, to finish the bolero. I need to get going if I'm to give it to my niece for Christmas. I'd like to finish it this weekend.
Posted by Heather at 1:19 PM