A little this, a little that
Such a busy last few days! I really love fall. I feel like I've been stuck inside for so long because of summer. It is time to be outside!
Saturday, Brian and I headed off to the airshow, sans teenagers (Mooommm...that is booorrriiinnggg. Whatever.). We had the best time!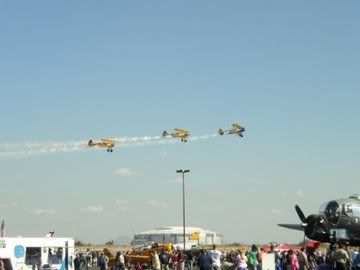 Brian is an airplane nut, so he was in his glory. I like the biplanes and the jets. I was kind of bummed that the Blue Angels weren't there. Hunky military guys in uniform. Yum. Oh, sorry...distracted there for a minute. We were there all day and I was amazed at all the different kinds of planes. Then, when it became dark, there was a stunt plane that had some kind of sparkly stuff coming off the back of the plane. So when he did stunts, it was like a shooting star. Very cool.
Last night the teenagers went trick-or-treating. I'm thinking this could be the Baseball Star's last year. Kind of sad, you know? Yet another reminder that he is growing up too fast. He was Derek Jeter (his idol) and had a blast.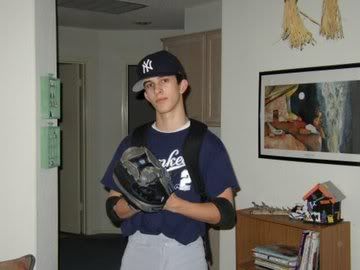 The Princess was a gangster girl (she is the one in the black). Remind me to lock her in a closet until she is 30, k?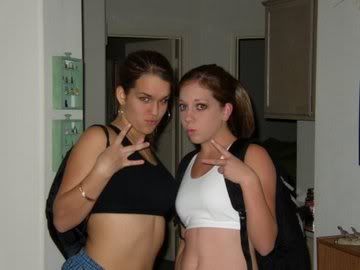 Lots of fun was had and enough candy to hype them up for a month.
Brian and I got to have lots of fun! We hung out in the decorated garage handing out candy and watching our Steelers win!! This was an amazing site to see at the game.
I've seen them play live in Tampa many times, but never at home. Brian promises that someday I'll see them play at home. And I'll wave my Terrible Towel proudly. ::sniff::
Posted by Heather at 9:44 AM