Wanna trade?
I have 4 skeins of Wildflower DK in a soft pink to trade. 51% cotton, 49% acrylic, 50 grams, 137 yards. Really soft, nice yarn. I bought it to knit a little bolero sweater for my niece, but it wasn't working so I picked up something else today. One skein has been unwound a little. Yarn has been stored in a ziploc in a rubbermaid container. No smoke, can't promise there won't be a stray cat hair. No cat puke, though.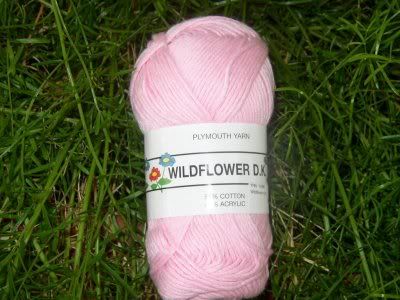 What am I looking for? Well, I love to felt so any yarn for that. Laceweight is nice, too. Sock yarn. I don't like novelty yarn at all. Oh, the yarn was $4 a ball.
Things seem quiet in Casa de la Cranky Teenagers. The Princess has cooked dinner 2 nights in a row, did all my laundry and wanted to clean house. Think she wants off grounding early? Ain't gonna happen, but sure makes for a nice, quiet house. Oh, hush, you know you would do the same. Do me a favor, if ya like me at all, knock on wood for the peace to last. I need all the help I can get, you know.
Posted by Heather at 5:00 PM