You like me! You really like me!
Ok, I'm not referring to everyone out there. I'm talking about my Flower Basket Shawl. It doesn't hate me anymore! Last night at SnB, I ripped out the offending 2 rows and shoved it in my bag. Then, I came home and wrote out the 10-row repeat section on individual index cards. After giving myself a migraine, I then figured out the stitch count for each row (because I'm a perfectionist freak). In case you are wondering, each row increases 4 stitches. And I came up with my own errata. In row 29 for the first set of repeats you are supposed to increase the bracket portion 6 times. Uh, no. Try 7 or you can't finish the row. Believe me, I tried. I was up until 1am surfing the net trying to figure out where I went wrong. There is a mistake on my pattern. But, after I wrote everything up and did all the math, I was so loving knitting her. I can now understand the lace thing. Some pictures...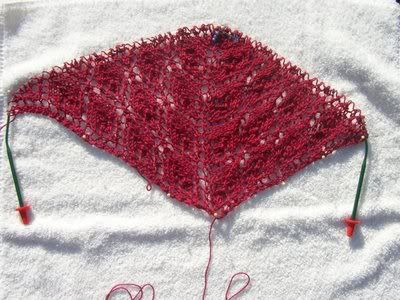 This color is very accurate here, imagine that. I so love it!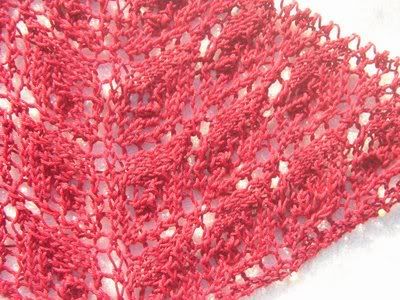 A close-up of the little baskets, upside down of course. Cute, huh?
Kindly excuse the sucky, outdoor pictures in the blazing sun. The cats were so up my ass when I was trying to take pictures that I had to break free. And while we are on the subject, what the heck is up with these guys? Ever since we came home from Pinetop, they act like we left then with no food and a dirty litterbox for a freaking month. Wherever we are in the house, all 4 of them MUST be with us. And you moms out there. Remember the days of your toddler beating on the bathroom door, not letting you have 5 minutes of peace to pee? These guys scratch on the bathroom door until you let them in and then proceed to jump in your lap. I mean, are you freaking kidding me here? I think the kids taught them all the ways to drive us nuts before they left.
1 week and 1 day until my babies are home...I can't even go in their rooms anymore. They smell like them and it makes me cry.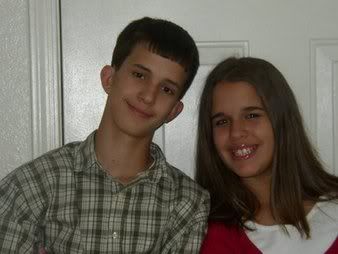 Posted by Heather at 8:01 AM