I love my Secret Pal!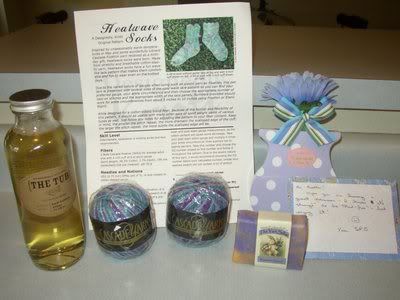 Secret Pal, you made my day! Lookie at all the goodies I came home to! Wonderful smelling bath bubbles, cute note paper, handmade soap (which is SO yummy smelling and filled with such good ingredients that I know it will help my lizard skin), 2 balls of Fixation yarn and a pattern for the yarn appropriately called Heatwave Socks. I've been wanting to try this yarn for a long time but could never find it in any of my LYS.
Thank you so much, Secret Pal!
Posted by Heather at 5:50 PM