Sapphire
Is it really Sunday night? Is it time to back to work already? Ugh. Been a nice weekend. I got all my chores done Friday so I could knit and crochet guilt free all weekend. And I did! I can't believe how much I got done. First, my crochet test piece for SWTC, a sweater jacket I'm fondly calling Sapphire because of her beautiful colors. Colors that don't show up well in these pictures. Here are all the pieces lying on a sheet in my living room.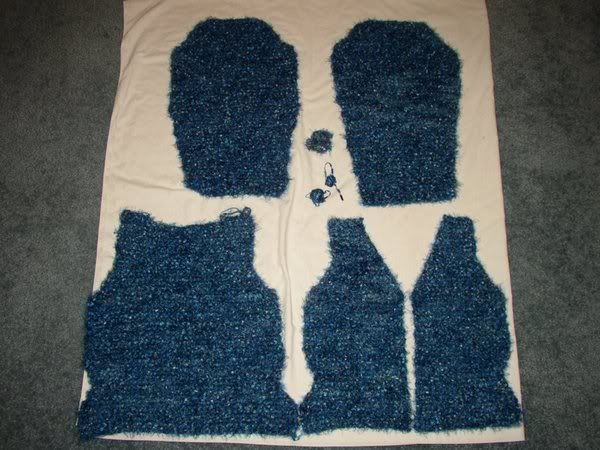 A bit closer of the sleeves.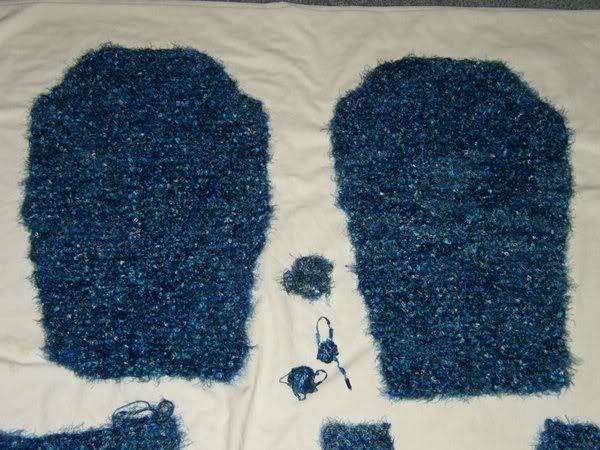 See the little balls of yarn in the middle? That is all I have left of 2 of the yarns in the pattern. Close, huh? This is going to be a gorgeous, if not heavy, sweater. It is really soft and feels good against the skin. It wasn't a tough piece to crochet, but it wasn't a no-brainer either. The instructions are well-written but I would have added more stitch counts in the shaping sections. I love all of the yarn used in the pattern, but the knots in the skeins about drove me out of my mind. Would I make this for myself? Definitely. I still have to put it all together and figure out how to put the zipper in.
Next for this weekends projects...remember the pink bag from Thursday? Here she is all felted.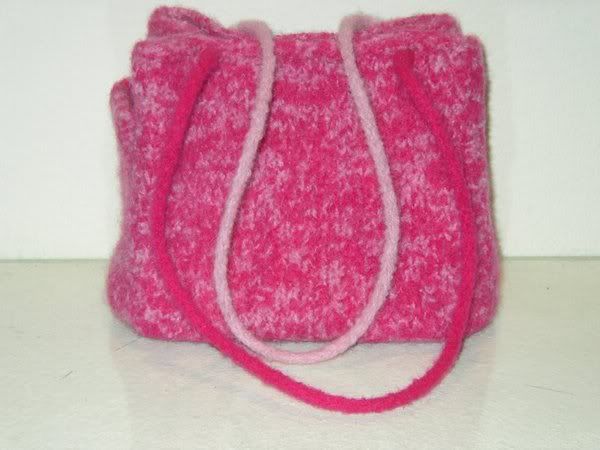 Isn't that the cutest? Of course, I've already started another. A
Sophie Bag
in lime green.
I tried casting on Saturday for the
Snowdrop Shawl
from the Yarn Harlot. Addi Turbos are not a good choice. So, off I run to CraftMart for some bamboo circulars. Which they do not have. But, Fiber Factory did along with some sock yarn that somehow jumped into my bag. $40 knitting needles. See why I need a chaperone when I go to the yarn store?
I'll cast on for a pair of socks this week.
Illana
is knitting socks on 2 circulars. I've wanted to learn for a long time and just couldn't understand it from a web site. She has offered to lend me her book. I bet they will be so much faster!
Hmmm...I think I might need another trip to Fiber Factory for circulars.
Posted by Heather at 9:26 PM