Party Girl
What a difference a day makes. Feeling much better today. Was supposed to go the the Alter Bridge concert last night, but felt so bad I bailed. Imagine that. The last concert I went to before Buffett was the Backstreet Boys with the kids (yes, I know, what the hell was I thinking?!? And yes, it was as horrible as you are thinking) and I get tickets for 2 in one week. Such a party girl I am!
Instead of partying with Brian (my hubby) and my awesome sister-in-law, Pat, I worked on my newest purse. Because we all know I never have enough purses.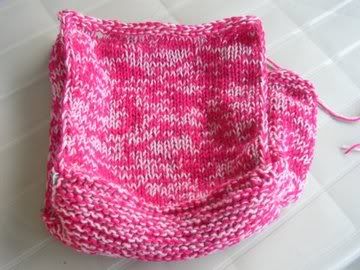 All I have left to do is the mindless i-cord. Boring. I love this purse pattern. Very well written and the details make for a sturdy purse.
So it doesn't feel neglected, here are a few pictures of the SWTC jacket. I've only frogged the whole thing 3 times.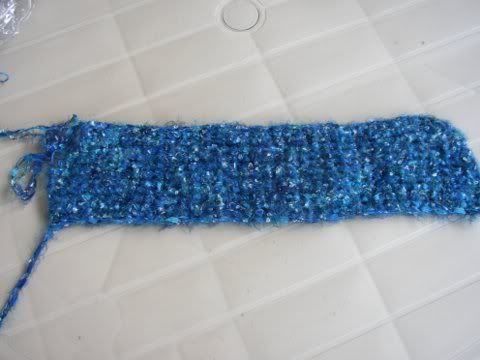 I love the colors and the feel of the fabric being created by holding the 3 different yarns together. But, it is pretty thick.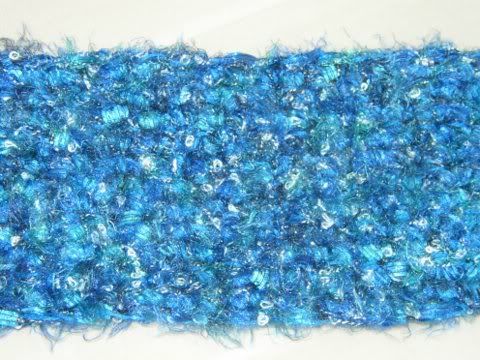 Want a good laugh to start your day? Go read
Marcia's
blog. She is just so funny. The troll thing about killed me.
Posted by Heather at 9:06 AM