A wee little sleeve
I am just so in love with this little baby sweater. I knit a bunch, look at it and go "awww...". I love the pattern and the fact I'm knitting something totally different for me. Add to that that it is little and cute, and I'm sucked in.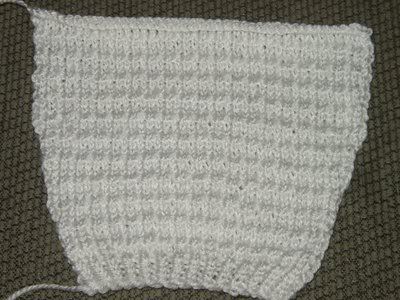 I worry about setting in the sleeves, since I have never done that before. Should be interesting. I'm hoping to finish it this weekend. I also swatched for Clapotis last night. I had to go up a needle size since the Bamboo yarn is a DK weight and the pattern calls for worsted. Bamboo is a little scratchy, but I liked it after I washed it. I'm using the Tequilla colorway and I love it!
I need to drop off the Diva shawl today and I might try and pick up some yarn for either a
Kitty Bed
or a
Sophie Bag
. I love making felted things, purses especially.
Posted by Heather at 8:44 AM