Baby knitting and crochet
I love spring. Truly my favorite time of year, right before the ovens are turned on here in Arizona and I become a miserable shrew. I hate summer here. Right now the weather is just so beautiful that I love being outside.
Seems as though I'm reading blogs about lots of spring babies being born or showers being held. And we know what that means! Knitting and crocheting for babies! I love making baby things. They are quick, adorable and moms-to-be love handmade gifts.
Pam
just made the most adorable lion bath wrap. It is so cute that I want one in my size! I've finished one front on my baby sweater and am working on the back.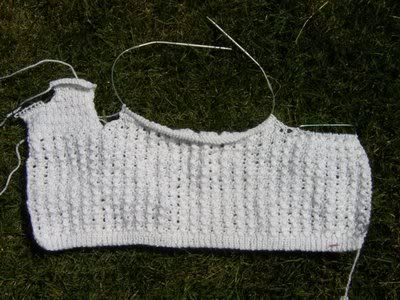 Had to take the pic on the grass, the flash inside was annoying.
Here is a closeup of the stitch detail.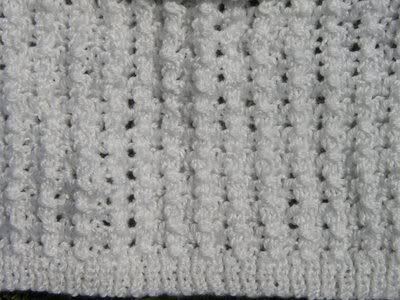 Cute, no? I really love making this little sweater. The pattern was easy, but a challenge to me because I haven't made anything past simple stockinette or garter stitch. Not bad, huh? It is a gift for my dear friend Melissa who, after 10 years of trying, is pregnant with her first child. To say her family is excited is an understatement.
Yea, I know you are asking, "but where are the pictures of the gorgeous shawl?". While the knitting is finished, I need to attach 120+ pieces of fringe. What fun.
Posted by Heather at 11:58 AM