My new baby
I am SO happy! Last night (at 10:30, ugh!) I
delivered
brought home my new baby.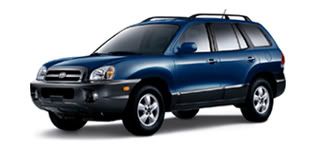 A 2006 Hyundai Santa Fe, in Nautical Blue. With tan interior, in case you were wondering. It might as well have been a delivery for how long it took. And that was with being friends with the dealer and having everything all set up for us!! 3
hours
. But, she is all mine now. I'm so excited, this is my first brand new car in like 18 years. So that is what that "new car smell" is!
I love her. Now, she needs a name. And my Steelers license plate.
Posted by Heather at 7:24 AM