Home sweet home
What an amazing vacation we had! We all fell in love with San Diego. It is so beautiful and there is so much to do! They have an amazing transit system, so we took their Metro all over town. We got in on Thursday and were pretty wiped out from the 6 hour drive. After a brief nap, we had to hit the beach. We found this beautiful place called Sunset Cliffs where we watched crazy surfer dudes catching some waves before sunset.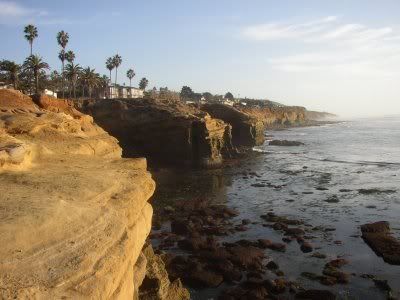 The Princess and I were dying to get our hands in the water, so we drove a little further up the coast until we found a public beach. Where I could really feel the water. I was standing with my feet just barely at the edge of the surf, looking at my feet and a big wave came in up to my jeans-clad knees!! I started screaming and running back to the shoreline (that water was freaking cold!) where I proceeded to drop my phone in the water that I forgot was in my pocket. Needless to say the first thing on the agenda when I came back into town was to get a new phone. Saltwater + cell phone = dead phone. Enough said.
The Princess loved the beach and she was just so very happy to stand there and let the water rush over her toes. I got lots of hugs, lots of "I love you Mommy" and one of the happiest days in a long time.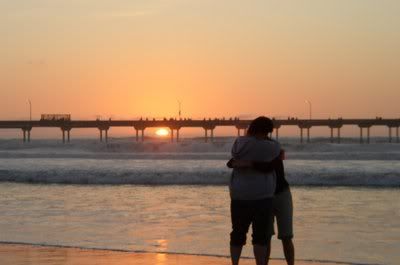 The Star was a tad bored at the beach, since there is no Xbox or iPods there.
Friday we took off early to go to look at an old historic hotel, the Del Coronado on Coronado Island. It is so beauiful and HUGE! They have done an amazing job restoring her.
Then, it was off to shop in the Gaslamp Quarter. Where clothes were bought and feet were sore. After that, we went to the Maritime Museum where we got to board the HMS Surprise (the ship in Master and Commander), the Star of India and Brian and the Star went inside a Russian submarine (I'm claustrophobic, no freaking way was I getting in there).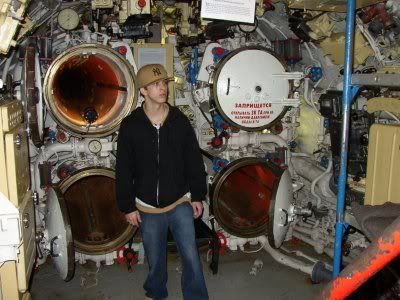 Then we went on a tour of the bay on the oldest Pilot ship in the country.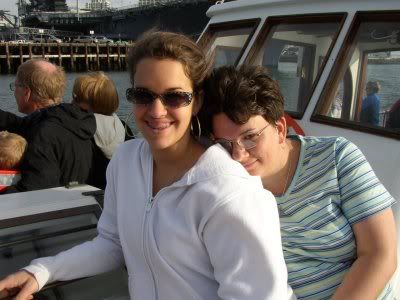 Afterward we went out for a really nice dinner and did a little more shopping. It was an exhausting, but great day.
Saturday, our last day in town, we decided to take the Metro down to Tijuana for some shopping and Mexican food eating. The weather was a little rainy, but that didn't stop us from getting some great bargains on knock-off sunglasses and purses, clothes, pottery and stained glass. No pictures because I didn't feel comfortable pulling my expensive digital camera out of my bag. Tijuana can be a little scary. After a great meal (yes, you can eat the food there and drink bottled water), it was back to the hotel for a quiet New Year's Eve celebration. Complete with Brian falling asleep at 12:02. LOL
We are back home again, but we had such a great time. The kids had fun, were fun to be around (ok, most of the time!) and I'd love to go back there again.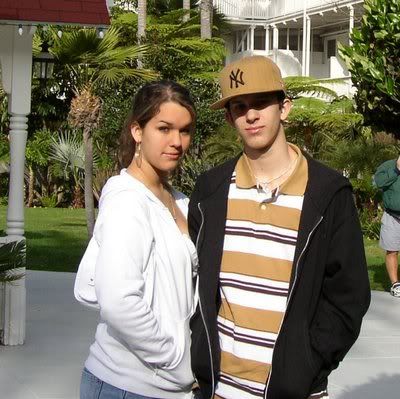 Happy New Year everyone!!
Posted by Heather at 1:28 PM