Duh...
Today was obviously one of those days where I needed a list to remember my head when I left home.
When you don't read this
Then working on this for an hour before you realize how many yards of yarn actually you have, instead of what you thought you had
Becomes this
Bah!! Well, at least I didn't finish most of the bag before I realized I would be about 80 yards short. So,this gorgeous yarn is now going to be a Sophie bag. I have plenty for that.
Today I met up with Sarah (and her adorable daughter, Hannah), Pam, Eva and Melanie for a bit of afternoon knitting. Such a wonderful way to spend the afternoon. Good friends and knitting makes for a perfect day. I've also blocked the baby blanket.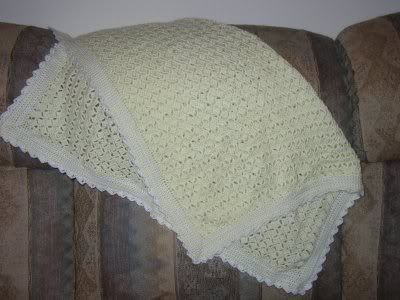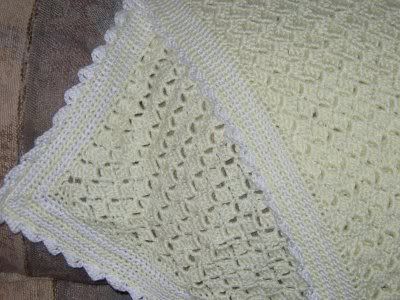 Now, if I could just get 10 of these kids out of the house I didn't birth, I might get rid of this headache.
Oh, and ladies? Negative. Tuesday night we shall celebrate. Someone in the universe still likes me.
Posted by Heather at 7:30 PM